N

ot much has been written here, so it's time to put something together... Between autumn 2018 and spring 2020 I worked as a construction worker or rather a house renovator. My home has been refreshed. Rooms have been painted and wallpapered, and floors have been changed and everything in between. At present there is plenty of time left, for example some experiment and such, just as in the past... However, I have two rooms left that I intend to complete in the autumn of 2020. We will see how it goes with this...

GASOLINE
I have given up E85. Economically, there is no reason to use it. But today's E85 is not like before. Although the fuel is a high-quality and anhydrous alcohol product, it works poorly. The car is more powerless with pure E85 than with gasoline. That was not the case 2010 - then were E85 a better fuel. I remember clearly that the torque increased and with my additives - it gets even better - like rocket fuel. Now, none of my additives works anymore and since the car I have now adjust itself, it cannot be ruled out that this adjustment is done in a flawed way so that the electronics (in some way) are restrained with the effect/power. This is not easy to say but today's E85 is strange, it is a robust fuel that is not easily degradable, but cannot be improved either.

XHTML
Something that has been gained between the renovations is to freshen up my code-swamp, on the website. It was time to grab the shit - that was completed in the fall of 2019. Before that, the page was like an old classic html-page, where font-tags were crowded with p-tags - they were my friends and they were frequent. Far too frequent W3c probably thought.

However, the structure of the pages is not so advantageous from the smart cell phone user's point of view. They are approved, no more than that. Now there is none of a single p-tag left and the font-tags are all eradicated, these antediluvian objects. At present, I would only use a p-tag if any law clause was to be published, otherwise not. And if I got it right, the whole website should now be XHTML compliant.




ED10



A person residing in the Swedish town Linkoping pointed out that he had tried my ISO (for diesel) and it worked well. Then he wanted to go a step further and see what happens if one mixes even more IPA with the diesel. The result - less soot in the engine. Then I said that instead of (expensive) IPA you should be able to use E85 instead, alcohol as alcohol? Usually, it is possible to mix E85 in diesel and if one also dab in a little IPA, the mixture becomes even better / more stable. That said and done - for at least a year, this figure figured out if and how much ethanol his car actually can withstand (a Saab 9-3 9.1TDI). Note. This is a very serious guy who has to complete all tasks, solidly. The results can be read on the page ethanol diesel for amateurs. There are rarely educated people interested in what I am doing, but sometimes...



HEALTH
A lot of time has been devoted to the health food business. People's fuel instead of cars' fuel. For four years I have been testing and running around a whole bunch of (green)stuff. I am satisfied, although one gets older and uglier - my body works better. This is dealt with in another department if you would look around a bit.


GRETA
There is not much talk about environmental disasters and carbon dioxide threats anymore - one has switched to the corona track. I myself have not noticed anything and I do not know anyone who has been affected. I usually listen to what Ole Dammegard says and according to his analyzes, there is no logic behind the alarms. Some journalists that are escorted by honor have visited these overcrowded hospitals, but they have been virtually empty. I can see no other purpose than forced vaccination in the future...

In Sweden, many elderly people have already been sacrificed, because they offer them incorrect care. Lars Bern has investigated the elderly care and found that what one now does is actually active euthanasia. They chooses to give them morphine instead of oxygen and vitamins, while at the same time dispensing potent medicines to the rich elite, type hydroxychloroquine...



W

hen to mention that one wishes a better environment, I usually going to think about the food industry. Apparently, you can still (in 2020) buy a chip bag whose content barely reaches half the volume of the bag. Almost all goods that are in bags/containers use the volume extremely poorly. So, instead of striving for a smaller amount of waste to be thrown away, manufacturers are doing just the opposite - ensure that much more garbage is produced than required. It rhymes pretty badly with what the news constantly trumpeting: that an approaching environmental disaster is on the way - but it doesn't apply to the growing garbage pile... This problem is very common in the health food industry. Almost all jars/cans filled with powder, tablets, or capsules use only half the space, sometimes even less. In particular, I would like to mention the assortment that Holland & Barrett held. In principle, every jar was filled to about one-third of the jar's volume. It hurt my eyes to enter the store. Lucky this chain ended in Sweden. Stupid is just the first name!

I ordered a can of B vitamins, which turned out to be the worst example so far.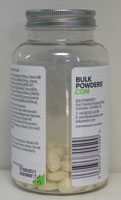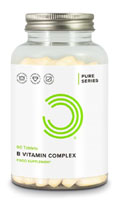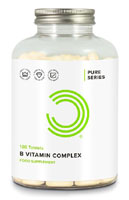 BOB LAZAR AND HYDROGENE ETCETERA



Robert "Bob" Lazar seems to be a technician beyond the ordinary. On youtube one can see a reportage about hydrogen, more specifically: Bob's own Corvette rebuilt to run on hydrogen. Someone said he should convert the car to an electric car instead. The one who said that is probably an Elon Musk supporter. That kind of person is supernumerary today.

LEIF OSTLING
I have previously praised the youtube channel SwebbTV who often interviews the technologist and the former director Lars Bern. Swebbtvs Mikael Willgert once interviewed the successful Leif Ostling (former CEO for Swedish Scania). It was a special event because Leif had important information about electric cars, which was rarely talked about. Not even Ny Teknik (Sweden's most important newspaper about new technology) has previously dared to deal with what Leif Ostling said. Leif said that the battery is by far the most expensive component in an electric car, it is environmentally hazardous and not a sustainable energy source as a replacement for the fossil vehicle fleet. The lithium-ion battery we know today is not capable of working for larger vehicles than passenger cars (due to volume and weight). However, for smaller vehicles such as motorcycles, mopeds, bicycles, etc. As the battery type requires the metals lithium and cobalt, there is a limit to how many batteries you can build. And one important thing: the battery type is not recyclable at present. They can be recycled but it is much more expensive than building new ones. When these shameful facts were absorbed by the Swedish technology elite, it caused a strong reaction. Of course, the Musk-supporters felt low and they suddenly began to dislike Leif, but even the editors of the newspaper were offended, so much so that they had to write an article about how wrong Leif Ostling was. The magazine focused on small details and looked for errors that had nothing to do with the issue. The purpose seemed to be to blackmail Leif Ostling - he was a person without knowledge of science, but he was also a racist - so much so that he was fired from Sodertalje Science Park. No, you should beware of the magazine Ny Teknik. New technology is a sensitive area that must be regulated from above, certain things must not be revealed and/or discussed in any way.




Bob's hydrogen car is a little special. There are four normal-sized tubes placed in the back of the car. The tubes are loaded with Li6D (lithium-6-deuteride). There is no gas pressure in the tubes but the hydrogen is bound in the lithium metal, it is usually called lithium hydride but because it is heavy hydrogen it becomes

deuteride.

Each tube also have an electric heater. When electricity is switched on to heat a tube, hydrogen gas is released. The hydrogen gas is transported to the engine and combusted therein. So, instead of gasoline fumes - hydrogen gas! If a tube falls off or is damaged so that the contents are exposed and at the same time a fire is going on, no explosion occurs but a kind of glow reaction is formed, much like a burning cigarette. Furthermore, such a type of prepared tube is better at storing hydrogen than an ordinary tube/container for compressed hydrogen.

According to my calculations, 44% more hydrogen can be stored in a lazar-tube than in an identical tube filled with liquid hydrogen gas

. And according to Bob, you get 400 miles with all four tubes completely filled, which is the same as when the car could be refueled full of gasoline. So, 400 miles with four normal-sized lithium-prepared pressure less tubes - that's good!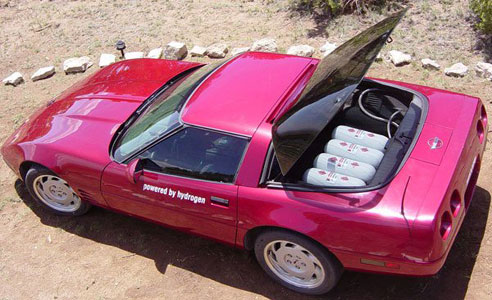 Tesla model S
have I estimated the weight of the tube material in Lazar's car to a total of around 80kg (176 lb, if a tube holds 15 liters = 4 gals of deuteride) - then the weight pure lithium is 43kg (95 lb). The weight of lithium in the battery belonging to the mentioned electric car is 63kg (139 lb). Count on densities and molar masses yourself so maybe we get the same result? Lazar's hydrogen car requires the metal lithium, but not in the same quantities as a Tesla - and cobalt is not needed.
From what I understand, the lithium in the tubes is not worn-out in comparison with lithium-ion batteries, which have a limited lifespan
.
Here is an opportunity to replace the fossil vehicle fleet with lazar technology - not only cars but also heavier vehicles. If you burn the hydrogen gas in an ordinary Otto engine, only a few parts need to be changed. The difference in weight, price, and complexity is virtually unchanged. The principle thus does not require batteries as fuel cell cars do. However, an extra tank of ordinary fuel should be combined, so that the inertia with the heating of the lithium deuteride can be regulated away.
Now one can ask oneself why this system not is used? Is it a problem that the material in the tubes is the same as thermonuclear charges? Do they mean that it is possible to start a fusion with the help of conventional explosives plus a tube of lithium deuteride? Whatever the reason, it seems that the authorities do not intend to allow residents access to a lot of hydrogen. We probably will not get any closer to the truth than that.
QUICK MENU

37

36

35

34

33

32

31

30

29

28

27

26

25

24

23

22

21

20

19

18

17

16

15

14

13

12

11

10

09

08

07

06

05

04

03

02

01